By clicking the like button, subscribing, or sharing a YouTube video or website article you are showing your support for FREE woodworking content. Doing so goes a long way in helping produce more FREE content! Below are some content providers that I find interesting. SUPPORT FREE WOODWORKING CONTENT!
---
Izzy Swan
Here's an easy way to make a rustic chair for a craft show or for one of the kids to play with.
Alain Vaillancourt
Part 7 of Alain's amazing shop build. It's so exciting watching these!
Ron Paulk
Ron has come up with some great mobile workstation designs. This is an introduction to an upcoming mobile shop build that I'm sure a lot of you will be interested in. If you want to be notified of the new mobile shop videos be sure to subscribe to Ron's channel.
Jord's Woodshop
I have a feeling that a miter saw station is in the near future for my shop so I have been looking around for inspiration. I don't think mine will be attached to the wall as I want everything in my shop to have mobility. Here's Jord's take on a miter saw station in his old shop. It's a multiple part series but the video should play the entire playlist back to back for those who are interested.
http://youtu.be/Ug0j9A8W3Cw?list=PLBFh7Sq0DmVrPUVDIkZUhIBI6SoTvQvU9
woodmagazine
Here's a relatively simple and straight forward approach for milling lumber out of firewood. I might just give this a try (click the image).

toolcrib.com
I' mentioned in one of my vlogs that I want to make a bat house this year. I'm not sure when exactly but for those who are a little closer to the project date than I here is a list of 27 bat house designs you can pick from or get inspiration from to design your own! (click the image)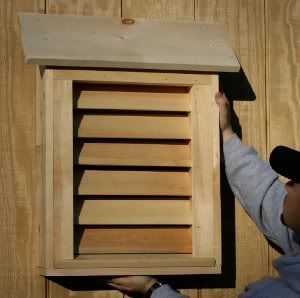 ---