Every week I like to share a few things I find interesting. Mostly video content with an occasional website article. All of the content you will find in these posts is free to you. Remember that liking, subscribing, or sharing free content goes a long way in helping produce more free content. If you like that creator's work, share it! Also, thank you to those who send me links through the week when you find something really interesting.

---
sawdustgirl.com
I absolutely love the transformation in this room. If we had a room large enough for this I'm almost certain my wife and I would have to make our own version. (click the image for more pictures)
https://www.youtube.com/watch?v=gUOfKpwi-EI
YouTube channels
A few days ago David from DrunkenWoodworker.com put together a top 20 list of YouTube woodworking channels. This list is purely based on subscriber numbers. There might be a few on the list that you don't know about so check it out! (click the image)
The next day Paul Jackman put together another list of 20 YouTube woodworkers you should know about but probably don't. Check it out too! (click the image)
FixThisBuildThat
This cordless drill charging station is quite similar to mine. I actually like a few things more on his design like the drawer on the bottom. It would be really handy to have a drawer for driver bits. (click the image)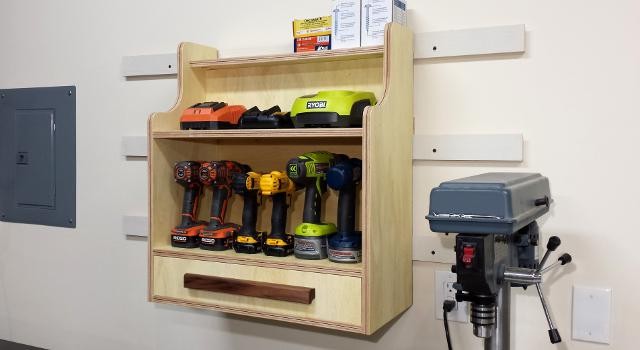 Matthias Wandel
I've often wondered how thin you could go with making small drawer organizer boxes. I suppose these boxes are thin enough. I might just make some myself.
Woodworking Masterclass
If you haven't already subscribed to this channel you might want to. This is the second part of building a knife block. Great production with these videos.
Tips from a Shipwright
This dude is full of knowledge. You can check out the rest of his channel here.
NickFerry.com
Anyone want a free Kreg Jig K5? My friend Nick is giving one away. You can enter his giveaway here.
---