Every week I like to share a few things I find interesting. Mostly video content with an occasional website article. All of the content you will find in these posts is free to you. Remember that liking, subscribing, or sharing free content goes a long way in helping produce more free content. If you like that creator's work, share it! Also, thank you to those who send me links through the week when you find something really interesting.

---
FixThisBuildThat.com
I built a long stretch of open-faced bins on top of my miter saw station for quick access tool storage. But not everyone has that much space to dedicate to tool storage. So here's a super easy solution that you can implement for your tools. (click the image)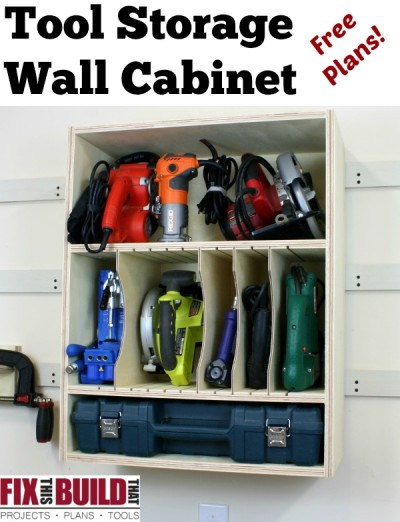 The Rocket Factory
Super easy take on sharpening saw blades with a diamond wheel. I never would have thought about something this simple.
Hergun Yeni
This gives new meaning to "tool kit." From what I've seen it's not incredibly expensive either. I wonder how it would hold up long-term though. It might be a perfect solution to those of you without a dedicated shop space.
https://www.youtube.com/watch?v=BjFAghWTm_E
John Heisz
This is a good one by John from a few months ago. I recently dug it up to share with someone else on an easy way to make drawer pulls. The pulls are around the 7:30 mark in the video. Regardless of the pulls though, the video is great.
Ron Paulk
Ron seems to be the king of efficiency and working smart. Here's a neat tip for making your own low profile hose clamps.
Steve Carmichael
Steve always brings a ton of positive energy with his videos. He recently made a really sweet R2-D2 bird house for Star Wars Day. Check it out!
jimmydiresta
Jimmy Tips #7. All about the drill press (and drills). Experience is sometimes the best tool to have and Jimmy shares a lot of it in his Jimmy Tips videos. Lots to learn from this guy.
Matthew Cremona
We've all seen live edge furniture but I think this is the first live face piece I've seen.
Drunken Woodworker
I recently made a trip to Michigan to visit family and friends and of course do a little work while up there. David from DrunkenWoodworker.com happens to live about an hour away from my Dad's house so I thought it would be good to stop by and hang out for a bit. David is a super cool dude and definitely worth following in my opinion. The next couple videos are from him. The first one is an interview with him and I in case you missed it.
https://www.youtube.com/watch?v=f6WtnLGJVs8
The second is a really awesome coffee cabinet he just completed right before I got there. Having seen this in person I can tell you that the final project looks top-notch. Really well done. He also did a phenomenal job on editing the video.
---