Every week I like to share a few things I find interesting. Mostly video content with an occasional website article. All of the content you will find in these posts is free to you. Remember that liking, subscribing, or sharing free content goes a long way in helping produce more free content. If you like that creator's work, share it! Also, thank you to those who send me links through the week when you find something really interesting.

---
virginiasweetpea.com
Summer is right around the corner. Make a bench or two and enjoy the outdoors. Anyone can make this :)   (click the image)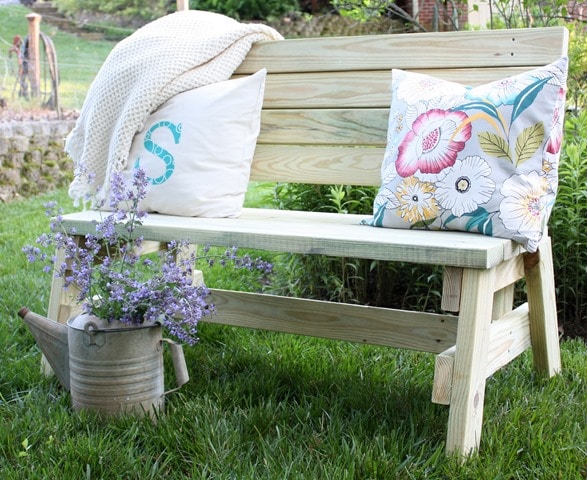 MM Wood Studio
Using a router and template is a great way to make absolutely perfect through mortises.
Get Hands Dirty
Loft beds are awesome. Especially in smaller spaces where floor space is at a premium. I've personally benefited from a couple different designs over the years. Here's a nice simple design.
Moy perez woodshop
Not just a spline jig. Here's a handy setup for just about anyone.
Jon Peters Art & Home
I love these conversation style videos. This one is with Francis Cunningham where he talks about his old rebuilt barn.
Scott's Workshop
I mentioned previously that I'd love to build a teardrop camper one day and a few people sent me a link to this guy's build. Here's the final part of the build where he goes camping and talks about the completed project. If you're interested in the entire build he's got a 50 video playlist covering all of the details. You can see that by clicking here.
Shop Built
This is interesting. Another wood lathe.
https://www.youtube.com/watch?v=DpSFVusemvA
Matt Lane
This is a pretty universal design for an efficient clamp rack. I need to remake mine like this.
Tyler G
This is such a nice upgrade. The change in paint color is also really nice.
The Krenov Foundation
Two of James Krenov's lectures from 1994. Such a great mind. It's long at 2 hours but if you've got time to kill here ya go!
Motores Patelo
Not woodworking but definitely a great build. A miniature W-32 engine. I can't recall if I've shared this before or not but if I have it deserves another look. So cool.
---