Every week I like to share a few things I find interesting. Mostly video content with an occasional website article. All of the content you will find in these posts is free to you. Remember that liking, subscribing, or sharing free content goes a long way in helping produce more free content. If you like that creator's work, share it! Also, thank you to those who send me links through the week when you find something really interesting.

---
Addicted2Diy.com
Not everyone has the space for a dedicated lumber rack on the wall. This may be of some use to those who do not. (click the image)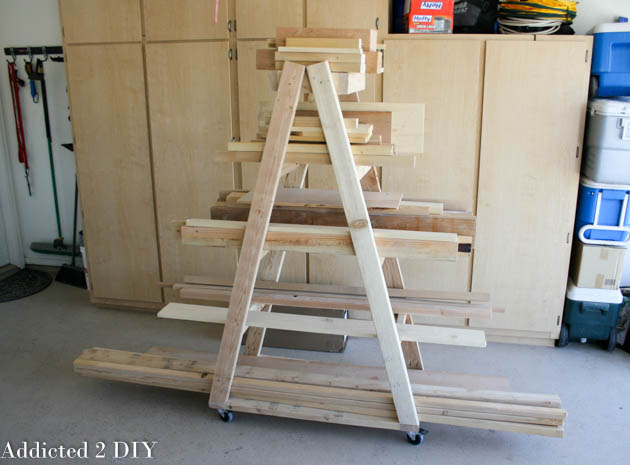 Ronald Walters
Ronald's channel was one of the first handful of channels I subscribed to years ago. His projects and shop solutions are top-notch. Here's a quick tip for reusing brushes.
Moy perez woodshop
Although building instead of buying isn't always practical it sure is more rewarding. Moy is in the process of building his kitchen cabinets. Anyone can do this!
Matthew Cremona
You've probably seen this project already. But have you seen it in the woods? Great closure to this project. And a little gut-wrenching when he got on top of it. All I could picture was the ground giving way…
Built for fun
An interesting way to make a gold ring.
Bruns
The concept of a cube in a cube isn't new. But I've never seen it completed this way before. I really enjoyed this one.
BeachBumLivin
Beach Bum Livin is definitely a channel to subscribe to! Nothing but positive vibes and creativity. Check this out.
Ron Paulk
More great tips from Ron.
Andrew Klein
I really hope Andrew gets rewarded for his efforts here. I think this invention has some great potential.
I Like To Make Stuff
Have you ever wanted to make your own shirts?
Pocket hole tests!
A couple people tested the strength of pocket holes this week. First check out Jack's test
Then Wooden Tool Man did a similar test with plywood.
---