Every week I like to share a few things I find interesting. Mostly video content with an occasional website article. All of the content you will find in these posts is free to you. Remember that liking, subscribing, or sharing free content goes a long way in helping produce more free content. If you like that creator's work, share it! Also, thank you to those who send me links through the week when you find something really interesting.

---
Ana-White.com
If for some reason you haven't already heard of Ana White you should really check out her entire website. In the mean time, check out her recent pallet wall. I've got a pallet wall project somewhere on my never ending list of stuff to do so I really like seeing other's versions of it. (click the image)
davidhenry32
I love the simplicity of these wooden hinges. I never would have though this is how they are made. David shows you how to make a few different wood hinges in this video.
woodenboat.com
It's crazy how you are just a few clicks away from getting totally lost into something you never would have otherwise searched for. I searched google for a scarf joint jig and stumbled upon this forum thread. It's a lengthy, 7 page thread that spans a few years and has a million pictures covering the build of a pretty awesome boat. I barely read anything on the thread but instead found myself immersed in the never ending flow of images. This is one very well documented boat build! (click the image)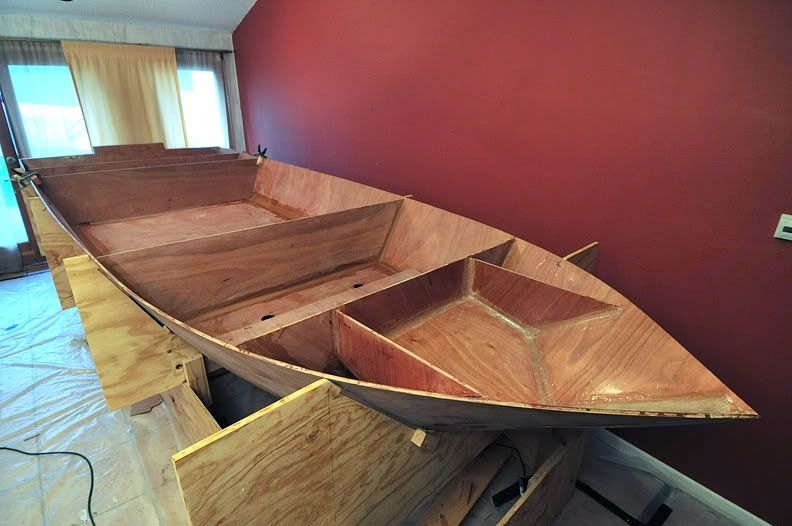 Highland Woodworking
I'm really starting to dig this show. Some pretty interesting furniture by Michael Gilmartin in this one.
Lane Bros WoodShop
Here's someone you may not know. Check out Matt's new lumber rack
Roentgens' Berlin Secretary Cabinet
This is incredible. Built in the 1700's and so many hidden gems in it.
Drunken Woodworker
Check out David's super simple spline jig.
---